All about Brock Carson….
Level I CrossFit Coach
I got started in CrossFit when I was a Personal Trainer at a traditional gym in Knoxville, TN.  A buddy of mine knew about my athletic background in competitive sports and thought CrossFit would be a good fit for me.  I tried it out a couple of times and I was hooked!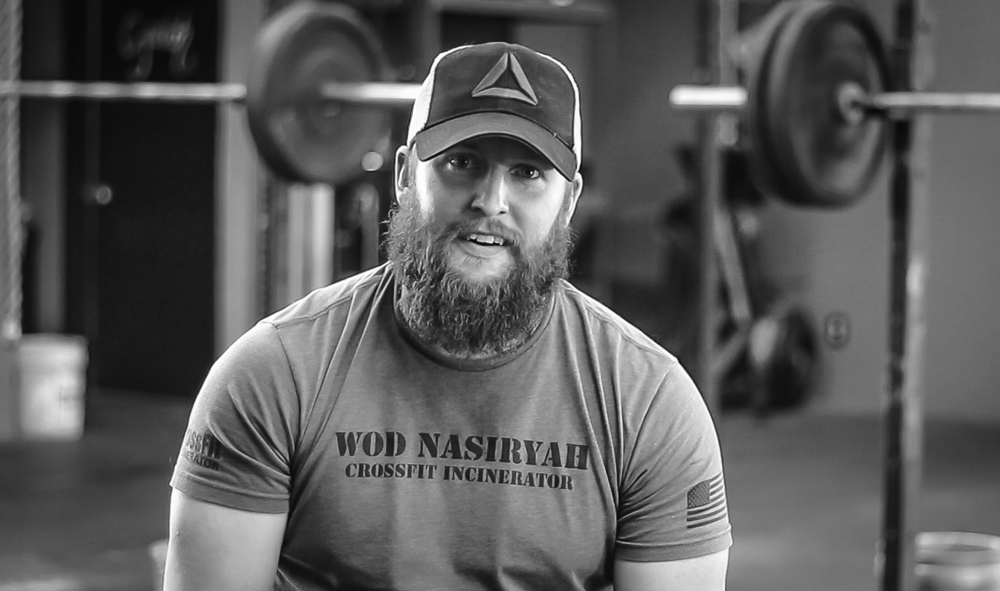 Today, I am a CrossFit Level I Coach.  With my extensive background with varying fitness genres and levels, I can work with someone who has never stepped foot in a gym to high level athletes.
During my spare time or the time I'm not here at the box, I am a bartender at one of Temecula's local brewing companies, Wiens Brewing Company and I spend my time with my best friend and fiancé, who happens to be a member here at CrossFit Incinerator.  She is an incredible athlete who motivates me everyday.
My words of encouragement for you who are interested in crossfit?  Check your ego at the door, trust in the process, trust what your coach has you do, and give it 100%. Give it a chance, you will not be disappointed.
I promise!!!!!
"When you want to succeed as bad as you want to breathe, the you'll be successful" -Eric Thomas
CrossFit is defined as, "Constantly varied, functional movement, performed at high intensity." CrossFit is a core strength and conditioning program. The CrossFit program is designed to elicit as broad an adaptational response as possible. CrossFit is not a specialized fitness program but a deliberate attempt to optimize physical competence in each of ten recognized fitness domains.
Cardiovascular and respiratory endurance
Stamina
Strength
Flexibility
Power
Speed
Coordination
Agility
Balance
Accuracy
Because of all the movements we do in crossfit, I am able to apply each muscle activity to other sports.  I am in a bowling league, volleyball, and whenever I have a chance to try out a new sport I take it that opportunity and use what I know I can do with crossfit movements applied in each!
CrossFit is built upon functional movements that you perform on a daily basis. So if you think about picking a box up off of your doorstep, what are you doing? A deadlift. If you sit down in a chair, you are doing a squat. etc.
Being able to have full range of motion in all of the functional movements helps to be able to do daily tasks more efficiently as well as keep my body in proper alignment thus making it safer movement.
Challenge yourself to attain your fitness objective….and I'll be there, along with the rest of the CrossFit Incinerator crew, cheering you on!
I'm available for personal training as well, so fill out the form below to let me know what your fitness and health needs are!