"The best teachers are those who show you where to look, but don't tell you what to see."  -Alexandra K. Trenfor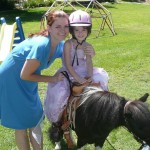 Brittany Ponce, M.Ed. – Director

I am so pleased to offer our unique and thoughtfully designed program to the community of Temecula. I am in awe of the beauty that surrounds our holistic community of teachers and families here at Wild Roots. I never anticipated the overwhelming support and understanding of the need for a truly better way of educating young children. We have grown rapidly at Wild Roots and are enjoying every minute of it!
After completing the Montessori Primary training at the Montessori Institute of San Diego (MISD), I obtained my Master's Degree in Early Childhood Education. I then opened Little Horse Montessori home daycare, to fill the need of a truly unique Montessori environment in Temecula. Four years later, I have expanded into Wild Roots Preschool with the support of beautiful families in the area and dedicated staff with a vision to create an even more enriching program.
I am continuously expanding my knowledge base with continuing education workshops in the Reggio Emilia philosophy, which we are now implementing in the classrooms and Atelier.  We are so enthusiastic about the fusion of the Montessori and Reggio Emilia philosophies.
The staff of educators at Wild Roots is amazing and has created such a beautiful and nurturing environment for the children. We aim to provide the most comprehensive, child inspired, and holistic environment that one could be a part of.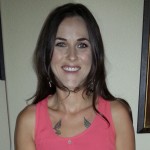 Ms. Danielle - Assistant Director of Operations & Reggio Emilia Specialist
Hi, I'm Miss Danielle and I thank you all for the opportunity to work here at Wild Roots- your amazing children continue to teach me something new about the world  every day. I have 10 years of experience in teaching young children, and have my B.A. in Human Development with a concentration on Counseling and Children's services. I have completed my certifications to both teach and administer in early childhood education settings, and received two grants from the Riverside Child Care Consortium and First 5 for completing extensive education and professional growth in the field of early childhood education. Most of my training is centered around emergent teaching, Reggio philosophy, language and literacy, full incorporation of the arts for young children, observation and documentation, and in planning and sustaining a safe and inspiring environment which is optimal for children's learning. I also have extensive experience with special-needs and at-risk children.
My teaching experience began in a play-based setting where I was trained in the art of emergent teaching, and spontaneous, child-led learning. Over time, I began incorporating the Reggio Emilia philosophy into my teaching, and was profoundly moved by its use of art, natural exploration, active engagement, and interpersonal collaboration for the small child. I am extremely excited to be able to utilize my education, creativity, and love of young children in order to instill and enhance development through Wild Roots' customized and enriching curriculum. I believe that the children who enter here will be inspired to create, innovate, and build meaningful connections to the world around them through learning to collaborate and sustain a sense of community and togetherness. I encourage any parent to come in and be involved and truly feel the inspiration and joy that flows from your children.
Ms. Evelyn – Administrative Assistant
Hello families!
My name is Miss Evelyn. I am looking forward to joining the Wild Roots team and am excited to get to know you and your children!  I have been working in the preschool world for almost eight years now and throughout each year I continue to learn more from the children I care for.  I have a passion and a love for teaching young children that continues to grow over time.  I desire to create an environment where children can learn while experiencing the same love and security they would get at home. I try to my fullest to keep an open, understanding and sympathetic mindset.
I have taken various courses in Child Development and am in the process of completing my BA in Organizational Leadership while also achieving my Associates in Child Development. My recent trainings have revolved around an education-based curriculum where the process is more important than end products and children are encouraged to learn through fun and intriguing activities.
I put my heart into my job and believe that it is evident to those around. I am excited to be able to bring what I have to the table at Wild Roots, as well as learn and grow in the environment and philosophy they have created.
Primary Teachers
Ms. Paula – Assistant Director and Primary Teacher
I am honored to have the opportunity to work in an environment that enables children to learn by natural exploration as well as respects the uniqueness of each child. Previously I have worked as a co-teacher at Little Horse Montessori and am very excited to continue to serve you as a guide and mentor to your children at Wild Roots.
My knowledge of Early Childhood Education has been gathered both in independent study, formal study and experience. Aside from my studies in Child Development I have received my Preschool/Kindergarten Montessori Certificate at North American Montessori Center (NAMC).  I am passionate about learning and continue to expand my knowledge on Child Development, Montessori and Reggio Emilia.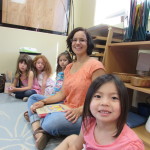 Ms. Christy - Primary Teacher
I am an experienced, AMI trained Montessori Teacher. I have a Master's in Education from Loyola University in Maryland. I am passionate about working with children in their formative years. I teach because I believes in the foundational social theory of Montessori; the child is what the man will become. If our best love, attention and thought is given to the children, with time the world will become a better place. I am married and have two beautiful children. I am a life-long learner and nature lover. In my free time I enjoy camping and reading.
Ms. Lina – Primary Teacher 
I began teaching at Wild Roots last April.  I was very thankful to find a school with such dedicated staff, love and patience for children; a place that allowed me to continue applying my experience and educational skills.  I have over 20 years in teaching experience with children from all different levels.  My professional education includes a BA in Education with emphasis in science.  I am also American Montessori Certified (AMS) and have under my belt, taken UNLV Las Vegas Nevada educational courses.  Throughout my years of experience, I have developed and taught curriculums for Primary Spanish Emergent programs in the states of Chicago and Nevada.
I was born in Costa Rica and because of the environmental focus while living there, I have always had the passion for teaching children about environmental awareness.  Wild Roots Preschool has a wonderful curriculum that allows me to combine both the Reggio and Montessori approaches where every child's innate curiosity for learning is taking place right in the classroom; thereby, instilling in them a love for learning and allowing them to become independent individuals.  I am looking forward to working with your child and watching him/her grow and flourish at our school.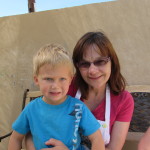 Ms. Lynn - Primary Teacher
I have worked with children and parents 25 years.  I taught preschool children and worked with infants specifically.  I have been the director of a youth and family program working with school aged children and their parents.  I also spent ten years in children's library services, as children's literature is a passion of mine.  I hold a B.A. degree from Pacific Oaks College in Human Development and an A.A. degree in Child Development from Santa Monica College, both prestigious in their mentioned fields.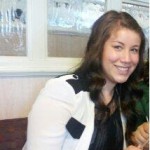 Ms. Lidia - Primary Teacher
Maria Montessori once said, "Free a child's potential, and you will transform him into the world." While being a Teacher's Assistant in the Montessori classroom I will devote myself to the needs and education of the whole child. My experience while being a Teacher's Assistant has made me realize that early education in a child's life molds them for the future and it is up to us to guide them.
Over the summer of 2013 I completed a two week training course through the Montessori Institute of San Diego (MISD) in which I am now certified. I am currently continuing my education at Mount San Jacinto College while taking Early Childhood Education courses to one day transfer to a four year university. Working with children in the primary room at Wild Roots Preschool, I am learning something new every day. My passion for kids and their gratitude for learning is what makes this a lifestyle, not a job.
Atelier Teachers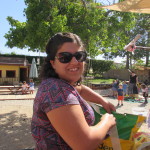 Ms. Crystal – Lead Atelierista
Perhaps Miss Carlina Rinaldi puts it best: "Our curriculum is not found in a book. Our curriculum is the child who comes through the classroom door"
I believe that the Reggio Emilia approach is one of the most vital and comprehensive early education methods known today. I appreciate the child-centered philosophy that explores art and nature as a means to open the minds of young ones while also identifying their unlimited potential. As a Wild Roots educator, I will be privileged to support their qualities while appropriately challenging them.
I attended Vanguard University and Mount San Jacinto College to graduate with an Associate in Science Degree in Childhood Development and Education and keep accreditation through the State of California Commission on Teacher Credentialing since 2007.
My husband and I live in Menifee with our dog, Roxie. I spend much of my spare time being creative while making wood toys, sewing, working on DIY type of home projects and making all natural products. My goals are to travel to the city of Reggio Emilia in Italy and to raise little ones of our own.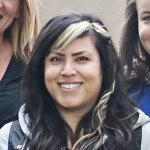 Ms. Brenda - Atelier Assistant
My name is Brenda Montes and I am the Assistant in the Atelier.  I have been working at Wildroots Preschool for a little over a year and absolutely love working here. I currently attend Mt. San Jacinto College and am studying Child Development. My journey into Child Development began my Junior Year of High School when I had the opportunity to be a part of a new course in Electives for my school. I then interned at two different Public Elementary Schools and began learning how to become an assistant, though at the time I didn't mind cookie cutter art. As I grew older I realized that cookie cutter art held back creative expression. If a lion can't be colored purple with ten legs where is the fun in that? I am still in the process of learning which Child Development Philosopher calls to me the most. After I find who that is, I hope to one day have a classroom of my own.
I live in Lake Elsinore but grew up in Orange County. In my free time I love doodling nothing in particular, spending time with my family and hiking or jogging.
 Toddler Teachers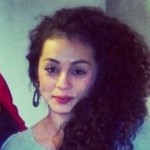 Ms. Tanya - Toddler Teacher
Hi! My name is Tanya and I am very excited to join Wild Roots Preschool. I have more than 9 years experience of working with children, 7 of those in early childhood development. I have more than 24 units in Early childhood Development and extensive trainings on Applied Behavior Analysis for children diagnosed with Autism. I believe that every child is a gift and I feel honored when I am a part of their growth. For that reason, I put my heart and soul into teaching young children and give them the opportunities to develop socially, cognitively, physically, and emotionally.  My door will always be open for any questions and concerns. Can't wait to meet everyone!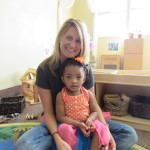 Ms. Rachael - Toddler Teacher
I am so happy to be a part of the Wild Roots team as a Toddler teacher! It is a wonderful learning environment for young children to have their first learning experience.
I was born and raised in Sonoma California and before moving to Menifee.
I have been working with children for about 15 years. I was with Montessori of Sonoma for 6 years where I worked in the Infant and Primary classrooms.
I have 27 Early Childhood Education units and training through Northern California Montessori Center. In my free time I like to hike, bake and go to baseball games.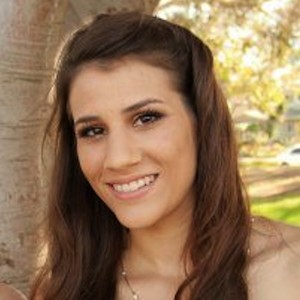 Ms. Rachel - Toddler Teacher
My name is Ms. Rachel and I am so excited to join the Wild Roots family in January.  I am looking forward to getting to know all of you better and I wanted to take this opportunity to let you know a little about myself.
I have been working in the child development field for the past 2 years after getting my Bachelor's degree from Cal State Fullerton.  I am also a Postpartum Doula, so I have both the training and experience in working closely with new families and newborns.  I am passionate about working with toddlers because they are at such a critical point in their development!  Their independence and curiosity is blooming, yet they are hungry for a sense of order and for respect and understanding from those around them.
In my free time I enjoy spending time with my husband and son.  Our favorite things to do are camping and cooking meals together.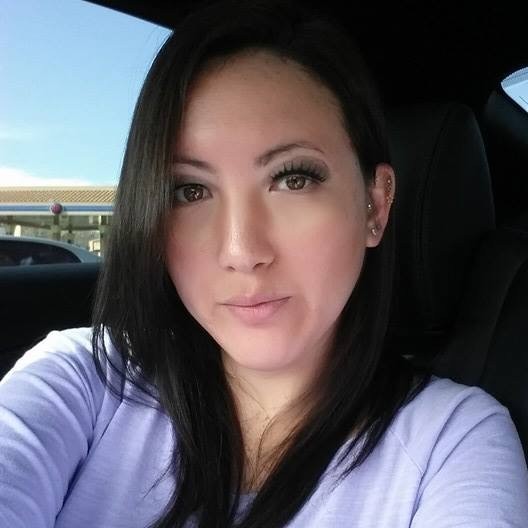 Ms. Sarah – Assistant Teacher
Hi! I am Ms. Sarah and I am the assistant teacher in the Rosemary Room.
I have been working in the Child Development field for 8 years now, teaching in Asia, the UK and now the US.  I love working with children because it's wonderful to know that I am helping and making an impact in someone's life and future.  I especially love the toddler and preschool ages because they are at a point in their lives where they can "sponge" everything into their little minds, and I love being a part of that.  Children, in turn, have also taught me a great deal:  patience, virtue, the value in friendship, peace, and so much more.
In my spare time, I enjoy spending time with my husband, and because I am also a HUGE animal lover, volunteering for animal organizations, as well as looking after my own fur babies!
Kitchen/General Maintenance
Mr. Frankie – School Chef
I'm very excited and honored to be a part of Wild Roots.  My name is Frankie, I am Trey's step-dad.  I am currently enrolled in a Cosmetology program with The Paul Mitchell School, have served in the United States Army and worked with wineries in our local wine country as a Chef.  My responsibilities here will consist of general maintenance, providing materials for the students and a variety of delicious organic, GMO free, healthy snacks.  I'm looking forward to meeting everyone and growing with this beautiful school.
© Copyright Wild Roots Preschool