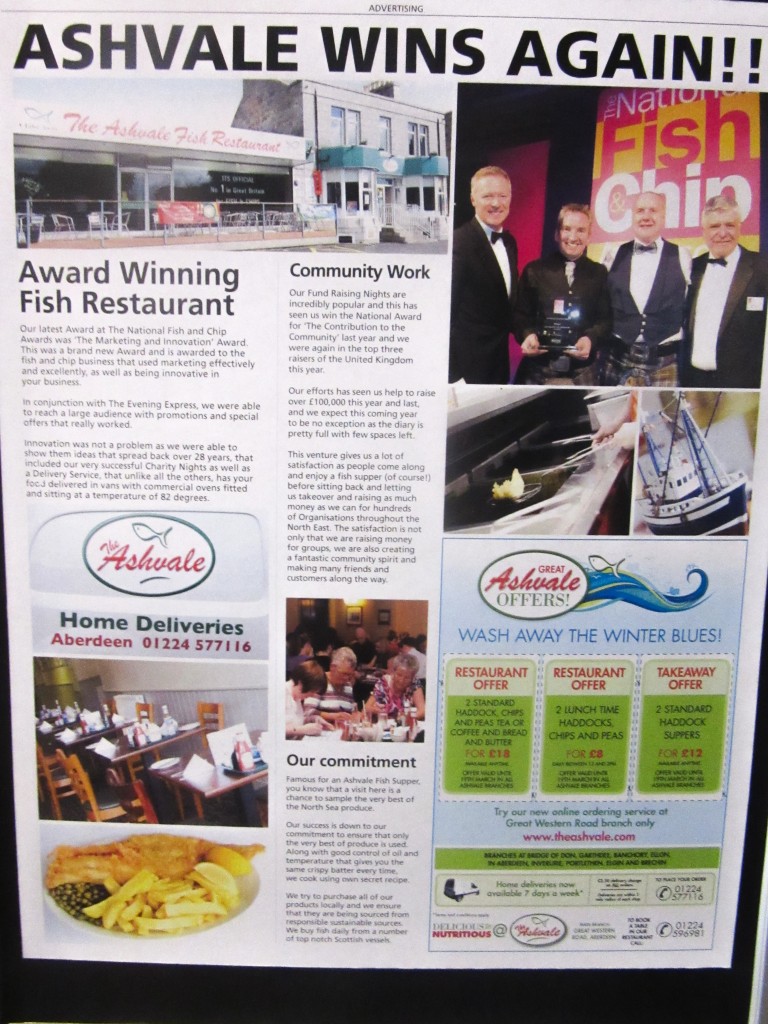 O

ur
Menu
✻
For those with pure food indulgence in mind, come to The Ashvale and state your desires with our award-winning and absolutely fresh food.
Would you fancy doing The Ashvale Challenge?  Finish The Ashvale Whale by yourself and eat a second whale on the house!  Or, claim a free sweet dessert of your choice.  Remember to ask for your Certificate of Achievement on completing the Challenge.
In addition to our menu, don't forget to check out the blackboards on location for our daily specials! If you have any question whatsoever about our menus, please do not hesitate to ask anyone of our staff. We will be more than happy to assist.
It is our reputation of providing quality meals. Our fish is of the best quality from local Scottish markets daily. Our premium quality steaks are Scottish beef marbled and aged to perfection. We pride ourselves in the very best to provide and serve to our customers!
Aberdeen Menu  Portlethen Menu  Inverurie Menu