We are proud Tournament Sponsors of this year's United Stated Association of Martial Artists Summer Tournament!
The Tournament will be held at:
MURRIETA VALLEY HIGH SCHOOL
42200 NIGHTHAWK WAY
MURRIETA, CA. 92562
ON JULY 16TH, 2016
Registration opens on May 16th, 2016
Competitors will be bracketed according to date of registration (May 16th), so register early!  However, to make it fair for everybody, all first week registrations will be put into a  lottery.  Then the following week's registrations will be bracketed based on date of registration.  Early registration ticket prices are also discounted!
Online registration opens on May 16th and closes midnight on July 15th.  If you are registering in person, you can make checks payable to Curtis Karate at 26755 Jefferson Avenue, Suite B, Murrieta, CA  92562.
Click to download the USAMA Registration Form

The schedule for the day will be as follows: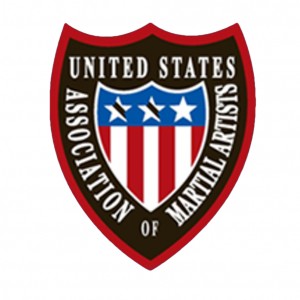 8:00am: Registration begins
8:30am: Black Belt Meeting
9:00am: Competition begins promptly
There will be trophies for Top 3 Contestants & Medals for all Participants!
Tournament Address is:
42200 Nighthawk Way, Murrieta, Ca. 92562
We'll have a Snack Bar available as well!
 TOURNAMENT RULES
–  5 point win for all Kumite divisions
–  5 point Kumite Win for Black Belts
–  Each Kumite match is 2 minutes long
–  Light face contact for Black belts
–  No face contact for children or adults under Black Belt
–  Major rocking of the head will result in disqualification
–  Any blood will result in disqualification
–  Unsportsmanlike conduct will result in disqualification
–  Bruising, swelling and redness of the face will result in disqualification
Event Types
KATA, KUMITE, WEAPONS
Skill Levels
Beginning, Intermediate, Advanced
Pre-Registration
One Event $45, Two Events $50, Three Events $55
Pricing for at-the-door/day-of Registration
One Event $50, Two Events $55, Three Events $60
Pre-Registration
One Event $45, Two Events $50, Three Events $55
Additional Ticket Types
Spectator Tickets $5 each
Video Pass $10 (To reduce crowding or distraction on the competition floor, must be actively filming video or must sit in the audience when not filming)
Starting on May 16th, you can click here to start your Tournament Registration